Many, many years ago I met a vivacious Japanese lady in Bangkok who liked going out, fine food, wine, fun and all the good things in life. I never knew her name but I think she was one of Miss Sachie's friends.
Jokes aside, we founded this blog because we were going out to new restaurants every week and thought it would be cool to write about it. Perhaps we could attract a small audience of loyal readers and or even get invitations to events or the odd free dinner. Many things have since gotten in the way. Opposite work hours and the pandemic, mainly.
So it was nostalgia that I was mostly feeling when we fronted up to Hinata, authentic Japanese Izakaya. This one is mostly famous for meat on sticks, both grilled and fried.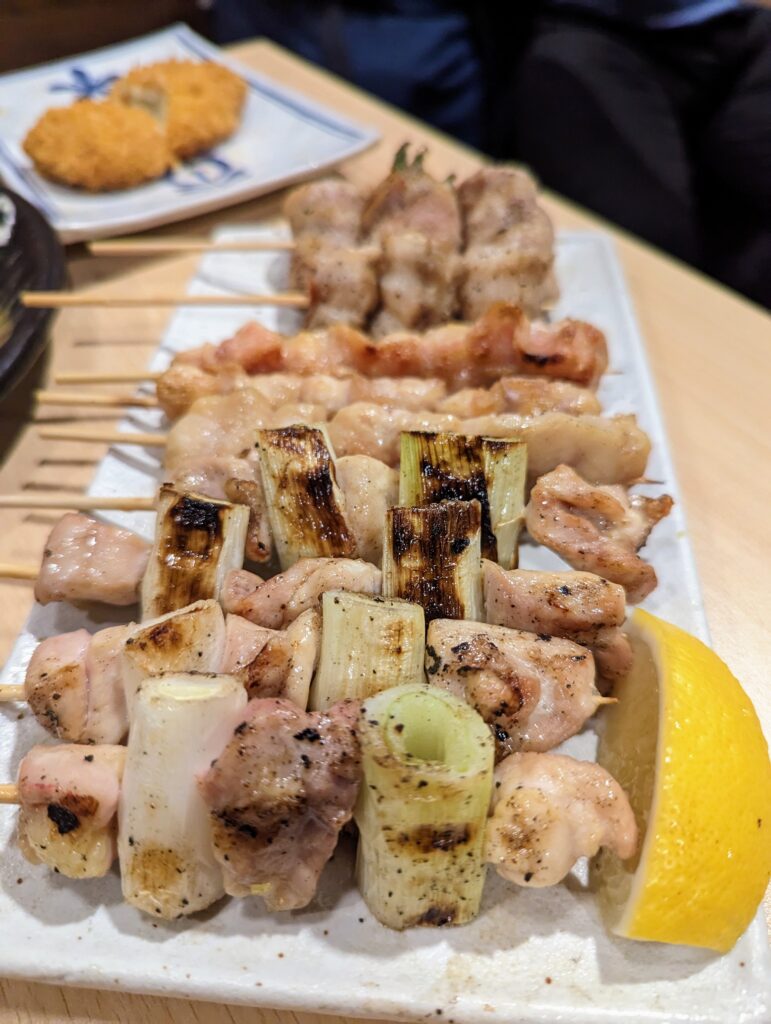 After the traditional bumbling around on Google Maps we slid open the front door and were greeted by the sizzle of cooking, a hum of conversation and the rumble of extraction fans. Said fans were turned up a little high as I noticed an inward breeze on opening the door and a three-second periodic rumble that set the whole building resonating. This place needs a visit from the HVAC engineer – the curtains in front of the loos were leaning at a 30° angle!
The noise and tremble didn't bother me as the Japanese lads at the next table more than covered it up. They had obviously come straight from work and looked like they had stayed about two pints too long. Although they were loud I did somewhat envy them being drunk and among friends.
Speaking of beer, you can get a pint of draft Sapporo, a rare find in Bangkok, for Bt240 or go old-school with Asahi at 170. Here, my beautiful assistant displays the menu.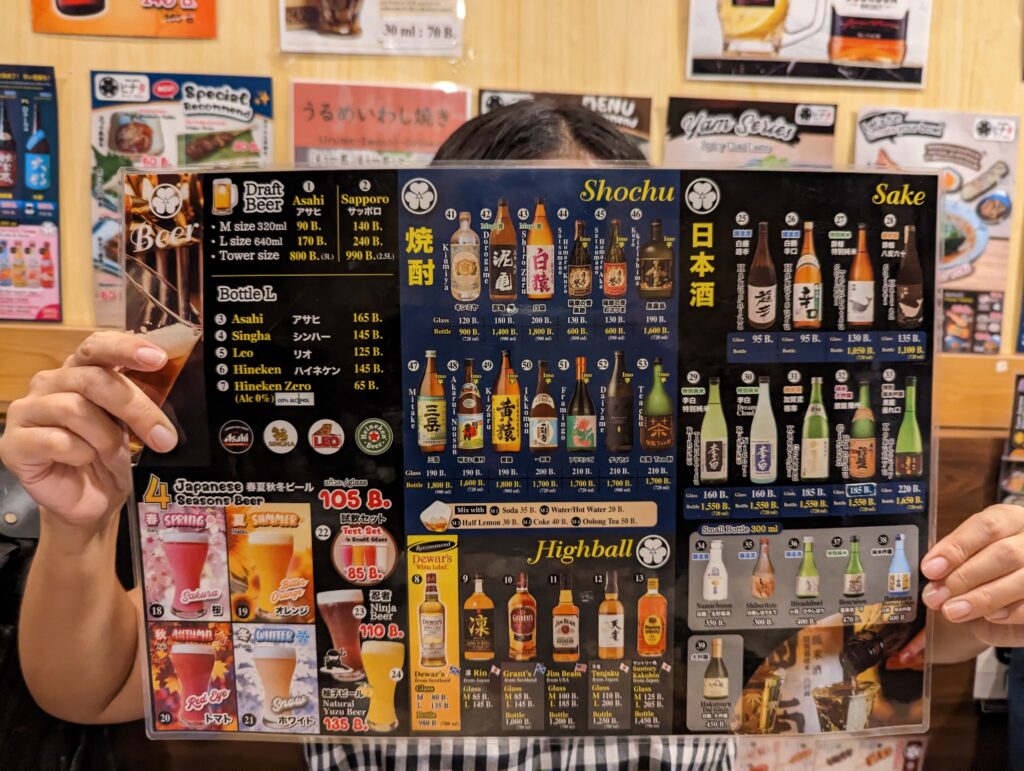 After ordering a few well deserved, after-work beers it was time to select some food.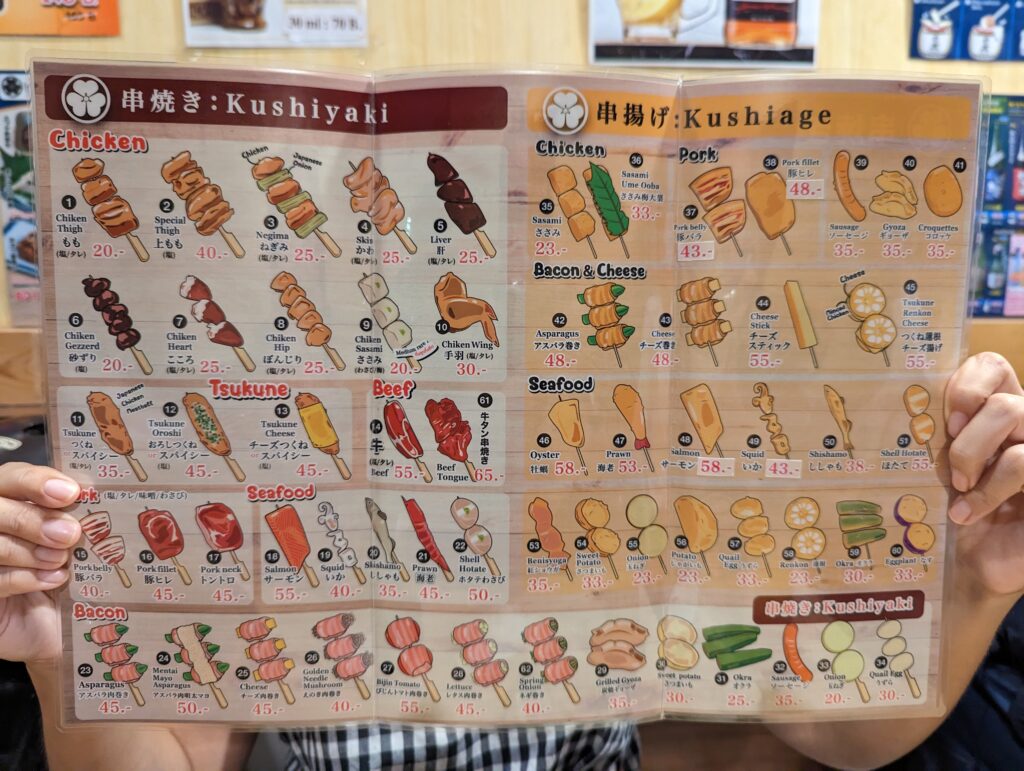 That's just the sticks, they have other stuff too. We had a very good tofu-pork salad and yakisoba in an omelette.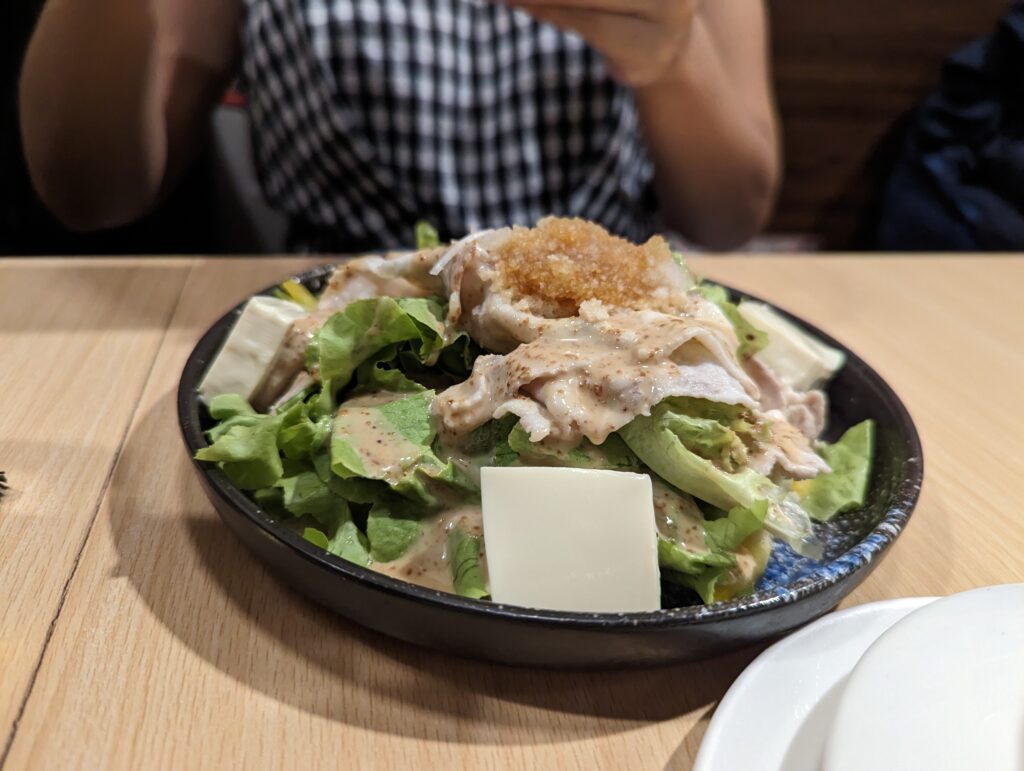 Food is pretty good and we enjoyed the visit, enough to want to go back. The place is walking distance from Sukhumvit MRT, exit 1. Not a bad place for a weekday-date but I think I'd prefer to sit at the bar downstairs next to my lady than upstairs next to the drunks. So if you're coming with a date, book ahead.