As you have probably seen Miss Sachie has been very busy posting updates to this shared blog so it's about time that I give the other side of the story. Having achieved platinum status with the Bonvoy rewards programme it was time for Miss Sachie to cash in. Her new recognition as a hard-core hotel room-rater and queen of the breakfast buffet brings luxuries like early check-in, late check-out, free breakfasts, room upgrades and, most importantly, access to the club lounge free-for-all.
Let's start with the hotel. Located just west of Asoke BTS/Sukhumvit station I know the area all too well, passing though on most work days, but I've never paid much attention to what's a pretty unassuming hotel by Bangkok standards. One is not greeted by a grand atrium on entry but a modest lift lobby which whisks one to the hotel lobby on the fifth floor.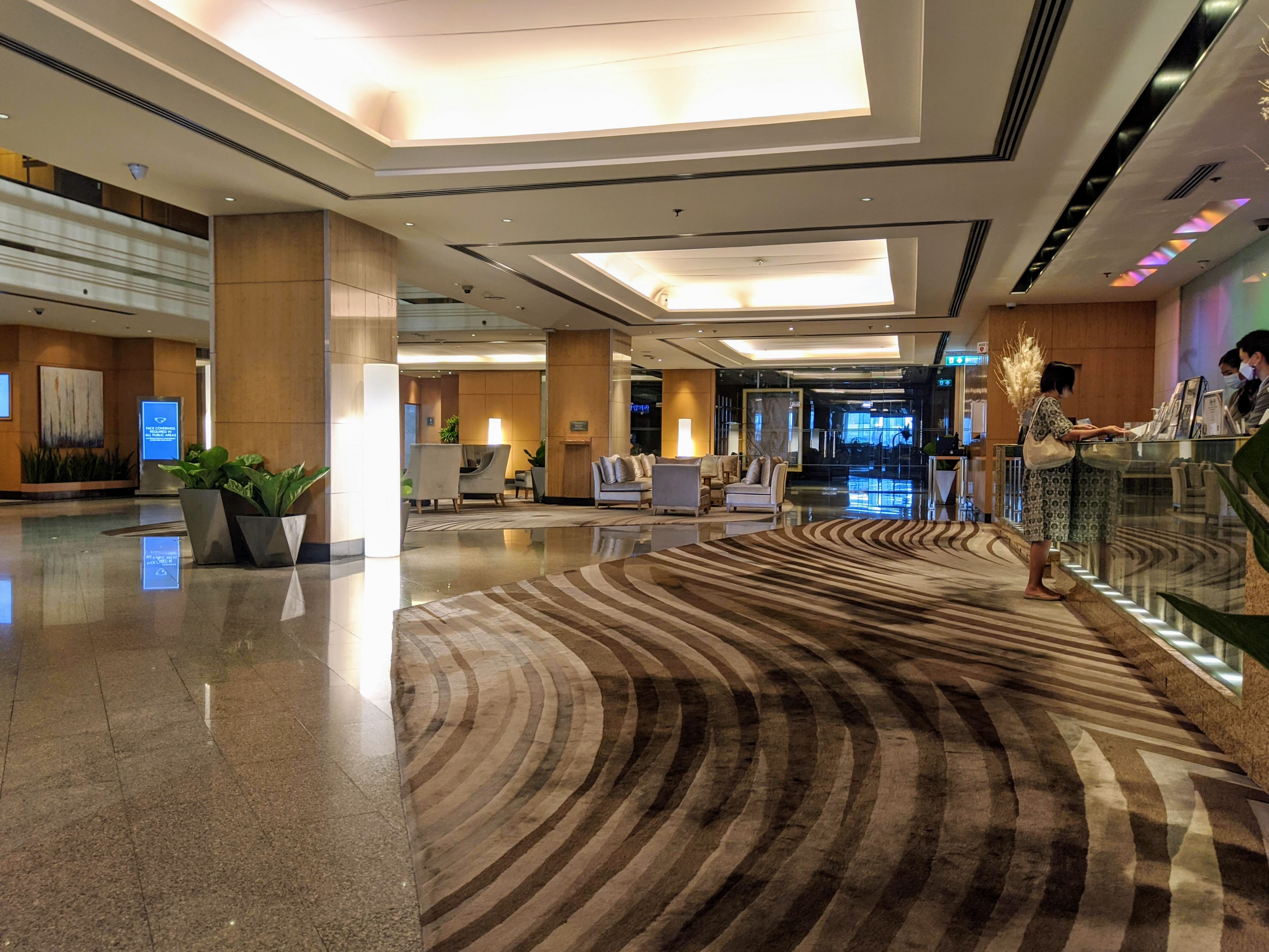 Now, if you don't know, and you don't, the way to get platinum status is to stay at a Marriot-group hotel 50 days out of the year, which is a tough call for anyone paying their own way, but in late 2021 the platinum challenge was issued, to stay 16 nights before the end of January 2022 (or something) which was expected to drum up a bit of business for an industry that's been battered by thousands falling sick and dying around the world each day. So with prices at bargain-subbasement levels the time was right for Miss Sachie to tour the five-star establishments of Bangkok and for your writer to follow on the tracks of the gravy train. That's a long way of saying that this wasn't my first time at the check-in counter. Sadly, I could not say the same for the chap in front of me.
Miss Sachie had already checked in and was auditing the afternoon tea in the club lounge on the 24th floor, I was waiting to flash my passport, pick up my key and join her and the rest of the elite scoffing scones and supping free espresso in the exclusive, executive and top-floor lounge but the chap before me was getting an education on deposits.
"But that's more than the room bill!" Yes, gentle reader, few of us have been exposed to the bewildering spectre of the room deposit. For those who don't know, and there seems to be at least one at every check-in counter, the hotel wants to make sure that you're not going to eat at the restaurants, talk on the phone, smash up the room and leave without paying. Or, in the case that you do, they can charge you for the damage. Typically, they take a credit card impression (actually, I'm showing my age here, they actually 'charge' your card the deposit amount, blocking off that amount of credit without actually billing you so that if you smash up the room and max out your card they're covered. Few understand the subtleties of this arrangement, which is why it takes so long to check-in at a hotel) and don't bother you until you check-out. This clown didn't have a credit card, he had a travelling stored value card so any charge to it would have to be reversed, which would take weeks, hence the dilemma. After about an eon he worked out that he should pay in advance, leave a cash deposit and blah, blah, blah, blah. The pandemic has lowered standards to where respected establishments will accommodate any old nutters, even gravy-train grifters like me. Sadly, this would not be the only brush with the mental this weekend.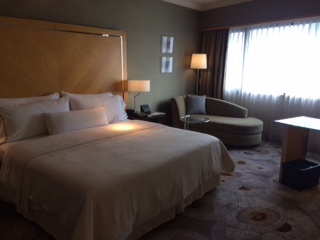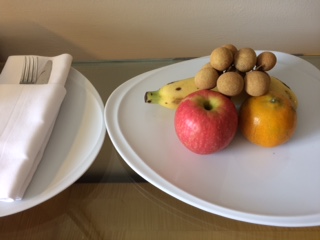 Our room was on the 24th floor and just a few doors down from the executive lounge, making it a handy stagger after happy hour. The room has a great view of the facilities of the neighbouring hotel in Terminal 21 — tennis courts, pool, garden — and getting me all hot under the collar. I should say at this point, 600 words into the piece, that the full name of this hotel is the Westin Grande Sukhumvit and its convenient, central location is a short stroll from the nighttime delights of Soi Cowboy, one of Asia's more famous flesh-pots. Go read my bartripping.com blog for more on that.
At precisely six PM happy hour commences. In this case it's a happy two hours of free-flow food and booze. When you're platinum they remember you so Miss Sachie and I breezed in and bullied our way to the buffet at 6:00:20pm like everyone else. My past experiences with the club lounge is of nibbles complemented with a titanic range of beverages that one should order (from one's table) with grace and elegance to avoid looking like a screaming drunk. This is a game you play with the staff and the winner is the one with the most full glasses on their table at the end of play. Today's (food) feast was different, with BBQ ribs being served with lashings of mashed potato and salad, providing a real meal while cannibalising the hotel's restaurant business.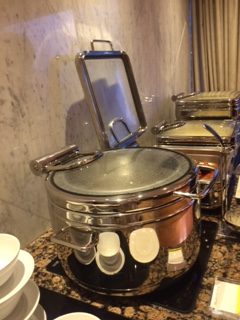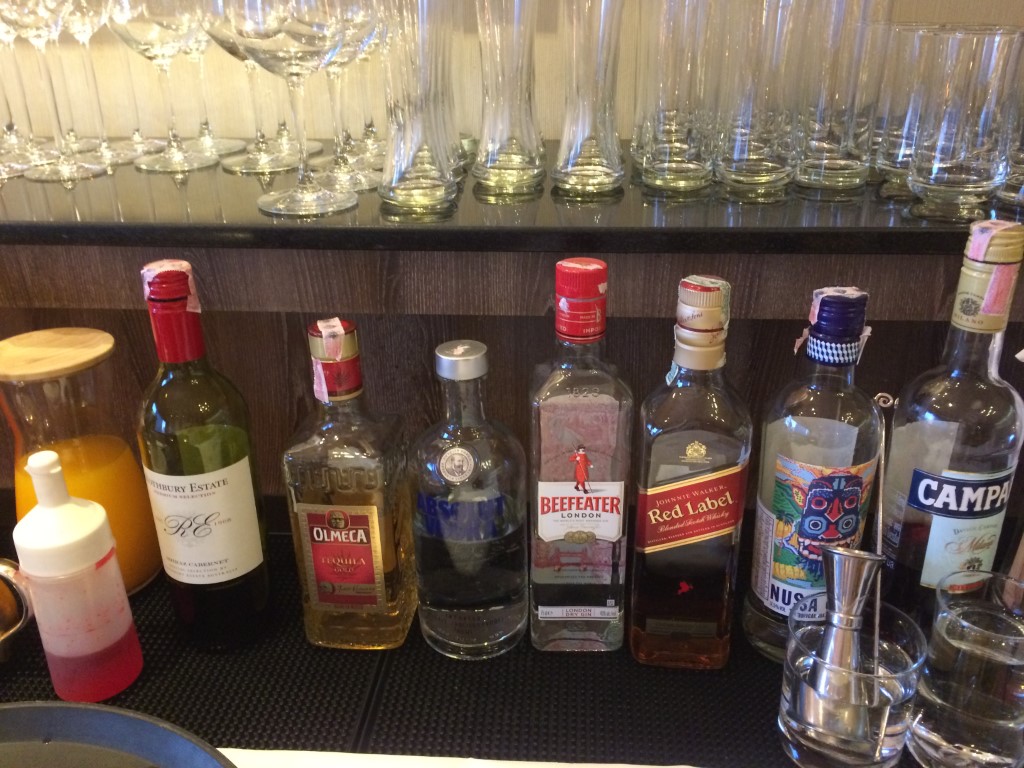 When you're platinum the popping of corks is music to the ear and the rapid fire coming from the club lounge would put the guns of Sevastopol to shame. Miss Sachie was in her element, relieving the roaming staff of their sparling wine while yours truly did his best to keep the Australian wine industry liquid.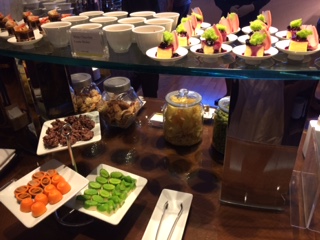 The world, being the way it is, dictates that masks are worn at the buffet and that each patron must don an embarrassing disposable plastic glove (the same ones food-service workers are used to!) to handle the tongs. I will declare now that this was my first experience serving potato chips with tongs, but when you're platinum it's class all the way.
After the belly is filled with food it's time to move on from wine to tequila, according to Miss S. I opted for whiskey and it was while was cradling my tumbler our second character of the night arrived at the neighbouring table. This great bear of a man who had apparently never refused a second serving now must take pills before eating. I knew he was from the US from his loud phone conversation, that was on speaker so we could hear the responses the apparently transgendered friend he was urging to join him.
By now if was the rump of the lounging hours and only a scattered few hard drinkers and our late-joining neighbour were about, so it was conversation time. It turns out that our friend was an ex-marine, naturally, but turned out to be a great bloke who lives in Japan and can speak Japanese, so Miss Sachie and he freely conversed. He'd also spent plenty of time in Australia, in the service, so could accommodate me in conversation too. Sadly, his kathoey friend arrived and captured his attention.
By now it was time for me to smoke so we adjourned downstairs to the bar with the balcony to pursue my filthy habit. With Miss S in bed I would return once more until the bar had shut and I was forced to street level.
Now, brave men who walk the streets of Sukhumvit after midnight know to keep their hands on their valuables when approached by a lady(boy) of the night. They'll go straight for the groin and relieve you of your phone and other pocket-lint in the process. My wallet was safely in bed upstairs when I was approached by a large-breasted citizen of indeterminate genitalia and so made noises and gestures of "No, I'm fine", "No thanks," and "No." There seemed some confusion but from the corner of my eye I saw a man approach and was relieved that the hotel staff were here to see off her seedy overtures. When you're platinum the staff are constantly looking out for your safety and… no it was her John. I suppose he had arranged to meet at the front of the hotel and she had mistaken me for the lucky punter. They vanished into the building. I thought better of sharing a lift, there could be awkwardness, so lit another smoke. A minute later they reappeared, John squeezing Tuk's ass as they ventured out into the night. Many hotels in Thailand levy a "joining fee" for spur-of-the-moment guests and I would guess that the Westin's is substantial.
Dawn broke on this hungover travel writer who went back to sleep, but did make it to breakfast before the 10:30 cut-off. The Westin's is respectable by any standard but suffers, like many do, in the egg department. Scrambled eggs are not creamy, fried eggs are not cooked right and poached eggs are a gamble, so I go for boiled eggs and soldiers. Le Meridian in Chiang Mai served me raw boiled eggs. Here they were well cooked but cold. I also got a latté instead of my long black but when you're platinum it's free so who cares? No sign of any of the characters from the night before, which sends the mind racing. Was it all a dream?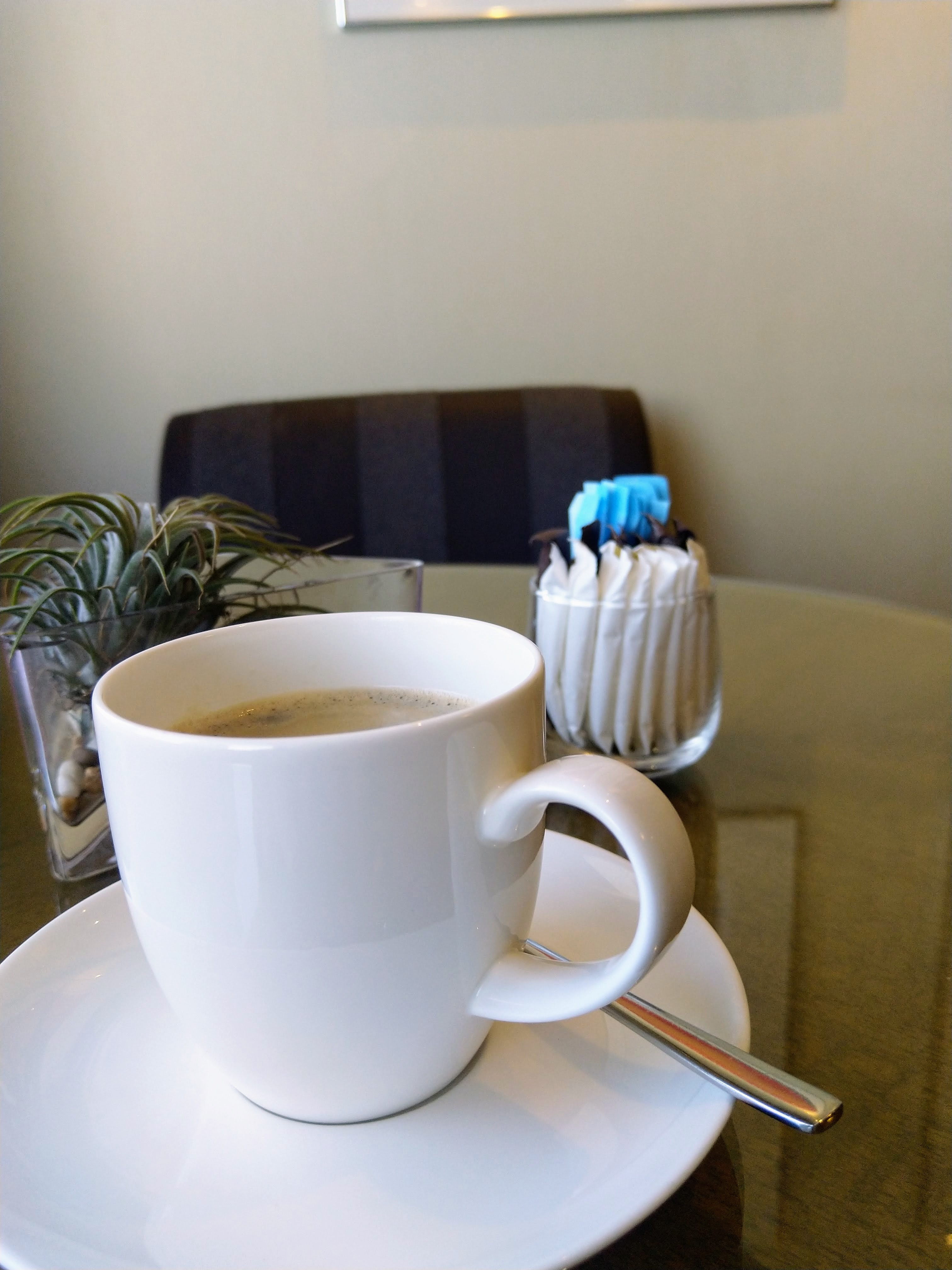 Sunday concluded at the lounge amidst an afternoon tea of hard scones and clotted cream. Did you know that you can check-out from the lounge and avoid the riff-raff disputing the charges to their deposits in the lobby? Well, when you're platinum…